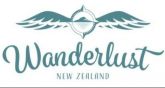 While completing renovations to their iconic, historic building on The Strand in downtown Tauranga, the owners decided to also undertake a complete rebrand which then developed into a business pivoting exercised when the pandemic hit.
What started as an exciting development phase of this business then became a fight for survival as our team worked together to support the owners through this very challenging time, taking advantage of every opportunity available in the market and providing a portfolio of new strategies to remain viable in a market with only New Zealand visitors as their guests.
Kicking off with a strong Marketing Plan to establish the new brand and pivot the business in the new market, we also came up with the new tagline for the business - Your Journey, Our Destination.
With the support of Mel (Smith Design) and Jeremy (Jero Website & Engineering), we were then able to very quickly deliver their marketing strategies including:
Photoshoots and Video Shoots briefed and directed to demonstrate the facilities, culture and environment
A launch including the mayor and other local VIP guests to help promote the business
General marketing support as the business got up and running
What they had to say...
From the digital content on the web site, to business cards and our business launch, Chantelle was there every step of the way. She went above and beyond in a time that was extremely stressful, offering reassurance, assistance and encouragement at all the right times - nothing was ever a problem. The launching of our new business, Wanderlust NZ, and the success that followed even in the toughest COVID-19 market, wouldn't have been achievable without her support. Thanks Chantelle and the LIT Marketing collaborators!

Sarah Meadows, Managing Director
back to top