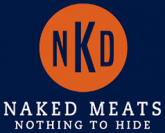 With a great database of loyal customers who only shop at Naked Meats for their high quality, natural, organic meat products, Naked Meats came to see us for help with increasing sales through their online store.
After creating a digital marketing plan and upgrading all their online platforms, we now focus on delivering their monthly social media programme for Naked Meats which includes:
Website Maintenance & SEO - including a monthly blog post
Social Media Page Management - Facebook & Google My Business
Monthly eNews with a recipe, News update and shop online reminders
Facebook Adverts
Social Videos
Monthly marketing review & planning meeting
General marketing support and more...

Examples of some of our work together...
back to top